Imagine living in a place that instantly feels like home.
A place you can't wait to show off to your family and friends. A place filled with parks and open spaces, where the kids can play safely and you can enjoy as much 'me' time as you like. A place where neighbourly waves are an everyday occurrence and a sense of community actually thrives. Can a place as perfect as this really exist? Yes it can. And you'll find it right here in Ambia at Southern River.  See what's available now:

DOWNLOAD PRICELIST
Land in Ambia is selling quickly. Call Thanh on 9297 9988  or fill out the form.
The perfect place to build your home
High quality parks and walks
Range of lot sizes and prices
Range of nearby shops and facilities
Up to $25K Government grants for eligible homebuilders ends 31 March 2021!
You could be eligible for the $15,000 Federal Government Homebuilder Grants*, PLUS the existing $10,000 WA First Home Owner Grant* to go towards your new home.
Enquire today
Send us a message
Search land for sale in Ambia
Chat to one of our team about living in Ambia, Southern River.
Land Sales Centre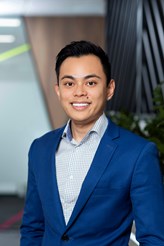 Fill in the short form and Thanh will be in contact. Alternatively, you can contact him on 08 9297 9988 or email Ambia. Thanh is excited to talk you through the plans for this wonderful brand new community which we are looking forward to bringing to life. 
Visiting Ambia
Visit our Land Sales Centre on Asana Road, just off Souther River Road.  Get directions