Find out why Ambia in Southern River is the Perfect place to live
Welcome
Houses for Sale at Ambia, Southern River WA
Every morning you and your family can rise and shine to the natural splendour of mature trees, conserved wetlands, native bush, parkland and views of the Darling Scarp in the distance.
Ambia is located in the established suburb of Southern River, making houses for sale here hot property in Western Australia. With good connections to Perth CBD yet still surrounded by the serene, natural beauty of WA, it truly is the best of both worlds. 
Land for sale at Ambia starts from $169,000, all within the growing Southern River community. Don't miss your opportunity to be the first to move into this brand-new community and secure a piece of this prime real estate in Southern River.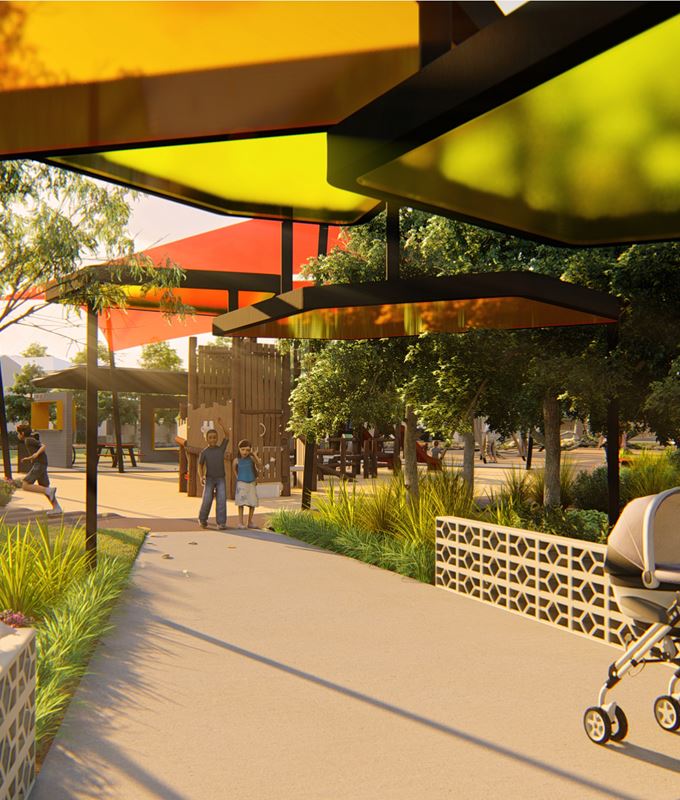 Get in touch with us
Looking for the complete package? With plenty of property for sale in Southern River's newest estate, Ambia, you'll be spoilt for choice. Choose from a range of house and land packages available now.
Alternatively, contact Thanh, he knows all about Real Estate in Southern River WA and can help answer any queries you might have. Get in touch by calling on (08) 9297 9988 or send us an email at ambia@lwpproperty.com.au.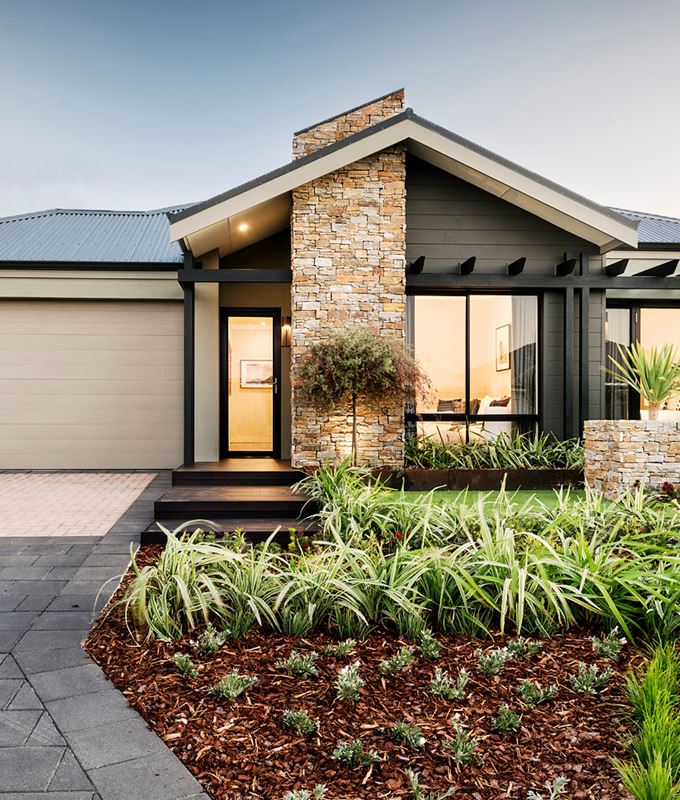 Display Village
Exciting new home designs
If you haven't found your dream home for sale yet, don't worry. There are fifteen brand new display homes being showcased at Ambia, Southern River's newest estate. Visit our display homes and see the latest home designs from a selection of Perth's premier builders and explore an exciting range of styles, designed especially for Ambia.
These display homes at Ambia follow modern guidelines which encourage open plan designs that bring the outside in, enhance social interaction and take advantage of views over the retained bushland and park. Contemporary elevations with living spaces at the front of the homes will flow onto shady verandas and balconies. With a wide selection of stunning designs to choose from, you'll be able to find you perfect home for sale and capture your own piece of natural Western Australian beauty.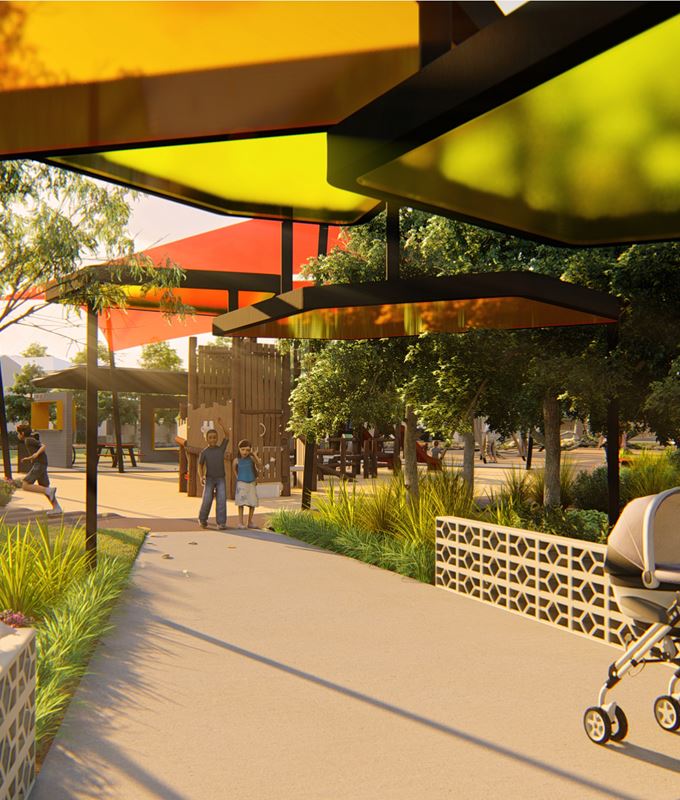 Future park at Ambia
'Shared backyard' in the heart of the community
Meet up with your neighbours at the landscaped central park that's been designed as a 'shared backyard' in the heart of the community.
Relax amongst the shady trees and green open spaces before cooking up a feast on the barbeque facilities, while the kids burn off some energy in the activity areas which feature nature play, sand play, climbing structures and a unique bike path/scooter circuit.
This future park at Ambia is designed to activate public space and encourage more community engagement. With a greater sense of connection and plenty of opportunity to get to know your neighbours, it's no surprise house and land packages in this new Southern River estate are being snapped up quick.
Search house & land for sale and learn more about Ambia
Display Home Village
Fifteen display homes to get inspiration
Display Village
Why Ambia
Learn more about living at Ambia
Learn more
House & Land Packages
Two-Storey Terrace packages available.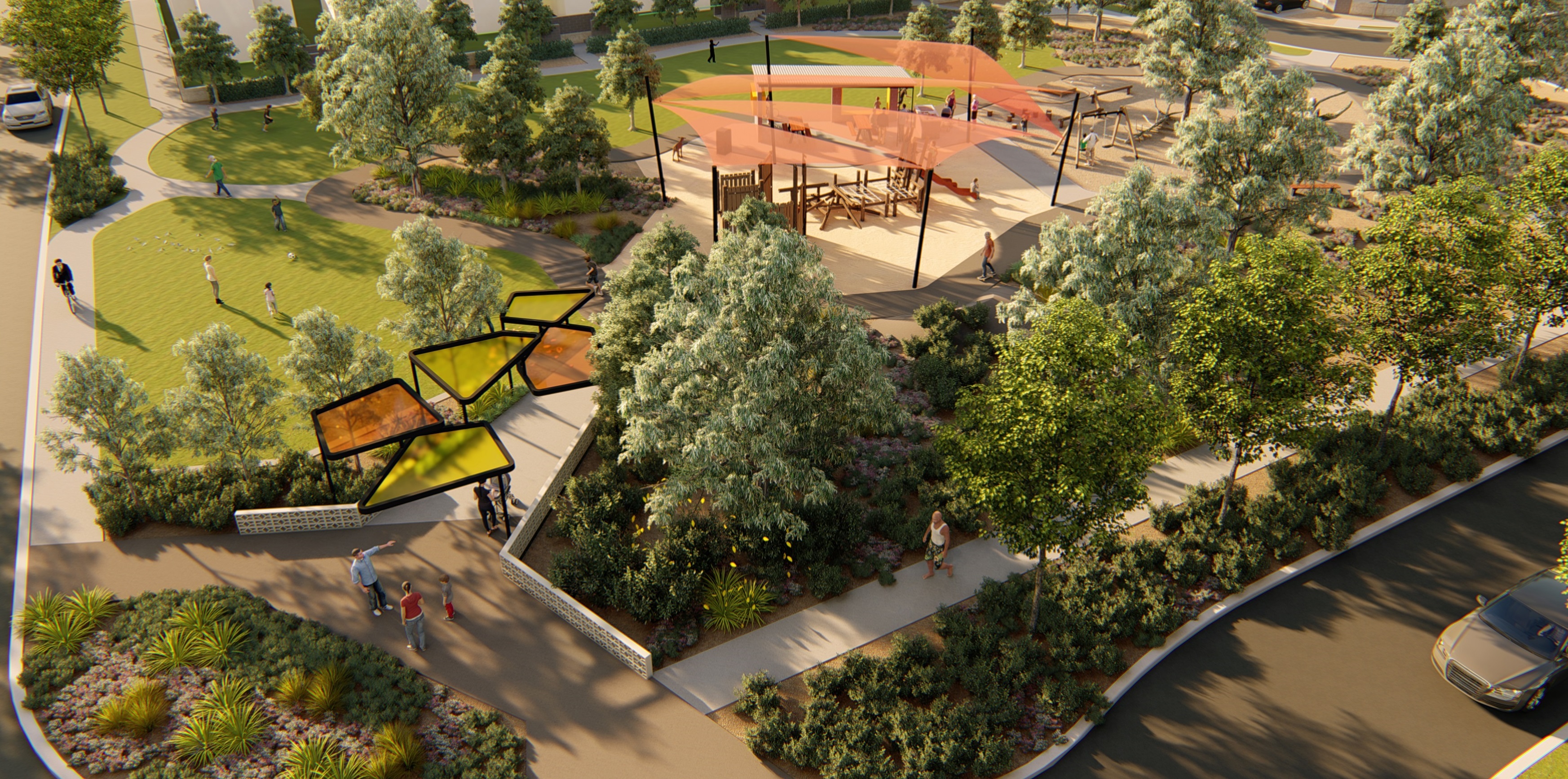 Want to know more about real estate for sale in Southern River?
Contact our Southern River real estate expert, Thanh Nguyen, on (08) 9297 9988 or send us an email at ambia@lwpproperty.com.au. Thanh is excited to talk you through the plans for this wonderful brand-new community which we are looking forward to bringing to life.
Enquire
What's included in your purchase
Shops, schools, transport & medical