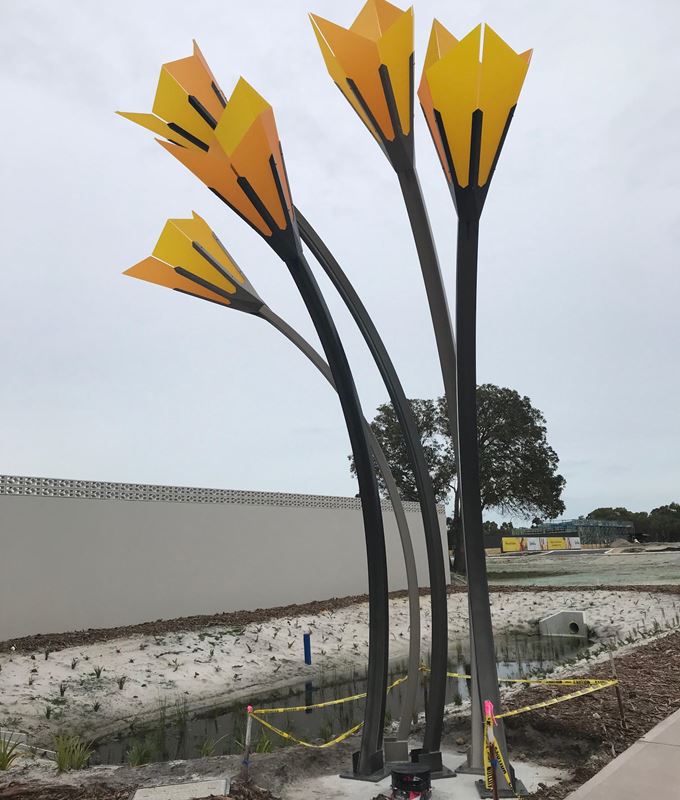 New entry statement for Ambia, Southern River
Public art is a wonderful way to help create an immediate sense of place in a new estate like Ambia at Southern River.
A stunning new entry statement has just recently been installed and the piece by local artist, Lorenna Grant, is a beautiful addition to not only the development, but the whole area.
The artwork stands five metres tall and is located on Southern River Road at the entrance to Ambia.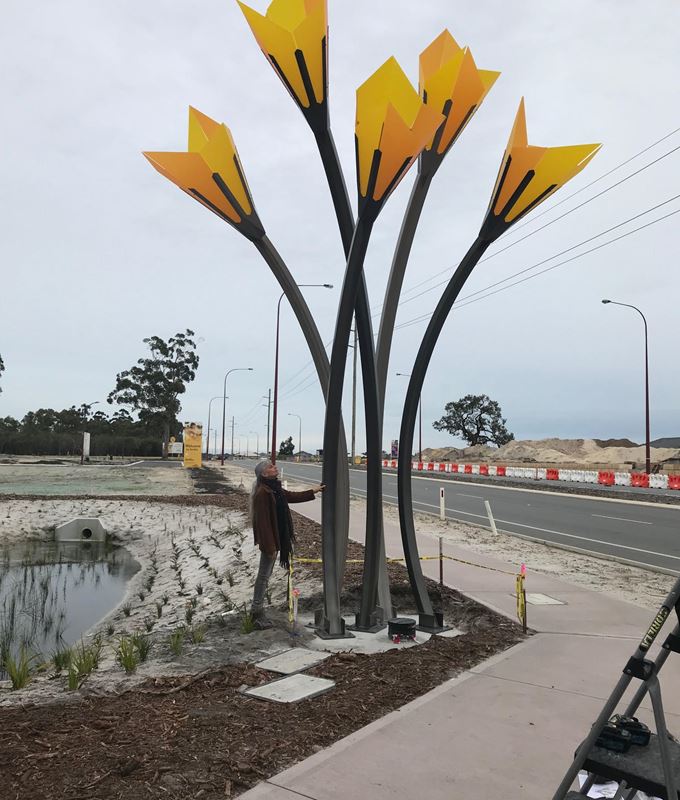 Lorenna said the concept for the piece is derived from the colours of the local banksia in the area.
"The piece celebrates local flora and reflects the crystal shapes of dappled light found under existing eucalypts.
"The artwork compliments the choice of colours also used in the estate's identity and is meant as a joyful and inviting piece, especially as it leans into the estate," she said.
Lorenna created the sculpture to change depending on the viewpoint and she said it will "gleam  like crystal light shards in the sun and by night will be internally lit as a cluster of living room lamps."
It is anticipated that this first piece of artwork will form the direction for further public art to be dotted around the public open spaces planned for Ambia in the future.