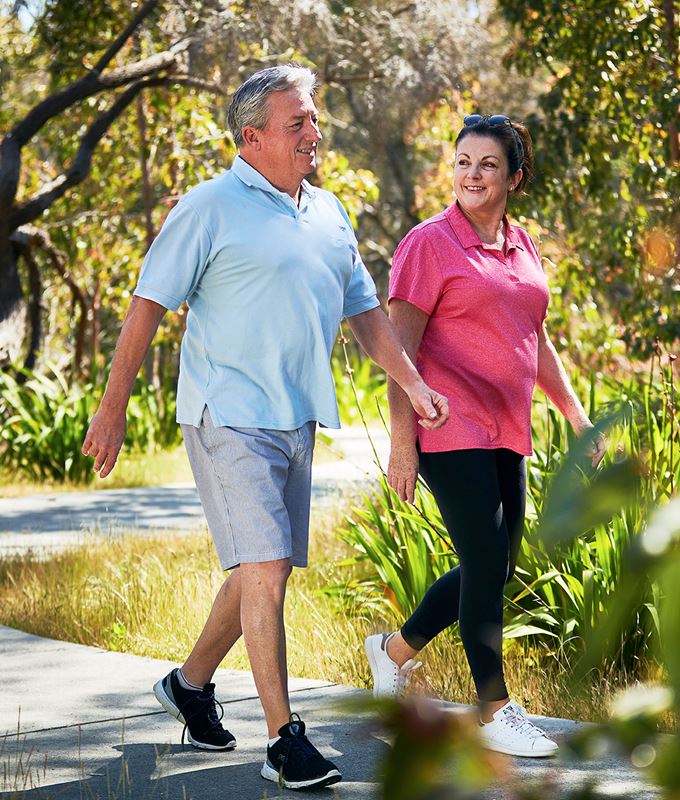 Nearby amenities and facilities
Ambia is perfectly positioned, just off Southern River Road in Southern River. It is a short drive from a wide range of established amenities and facilities.
Shopping
Southern River Shopping Centre is just 2km away from Ambia. Southern River Shopping Centre features over 35 speciality stores, a chemist, medical centre, cafes, banks as well as a large Coles Supermarket.
There is also a Coles Supermarket planned to be built in land adjacent to Ambia in 2020.
Gosnells Town Centre is also just 1.5km away and features a range of shops and cafes.
Leisure facilities
Leisure World in Thornlie is located on the corner of Thornlie Avenue and Culross Avenue in Thornlie, just 6.5km away from Ambia. With a choice of swimming pools as well as group fitness classes it is a great place to exercise or enjoy a swim.
Armadale Aquatic Centre is also just 10km away and is currently undergoing a $26million redevelopment. When it re-opens it will feature swimming pools, state of the art gym facilities, group fitness studios and more.
Golfing
There are also a number of Golf Courses nearby.
Whaleback Golf Course, in Parkwood, is just 14 minutes' drive away. It features an 18 hold public golf course as well as a double-storey state of the art driving range. 
The Gosnells Golf Course is also just 3 minutes away and offers a range of membership options for the social to more serious golfer.
Transport links
Ambia provides easy access to Roe Highway, Tonkin Highway and Albany Highway and Seaforth and Gosnells Train Stations are also just a short drive away.
Ambia is just 17km from the Perth CBD.
Entertainment
The Don Russell Performing Arts Centre is located in nearby Thornlie and presents national touring shows, monthly morning melody performances and local theatre productions. With free parking and lots of dining options nearby, it is a great night out.
Local Events
There are always lots of events happening in Southern River and the surrounding areas to make the most of. The best way to keep up to date with what's on is to keep an eye on the City of Gosnells Events page.
Want to know more about land available at Ambia - click here.